Piano Technicians at Blues Angel Music
At Blues Angel Music, our piano technicians can handle whatever it is that your piano needs. Whether it's time for a tuning, cleaning, or repair, Nathan, Eric and the rest of our team will get your piano in its best condition possible. It doesn't matter if it's a grand piano, an upright piano, a console piano, a studio piano, or even a spinet piano, you know you're getting the very best service available.
We have two Piano Technicians Guild members on staff. Nathan Witter RPT, and Eric Coplin. Their professional services are appreciated by local colleges, churches, piano teachers, artists, and performers who visit the Pensacola and Mobile areas. Meet our technicians below, and then use our contact form to submit your service request. If you prefer, you can also call us at 850-457-7557 in the Pensacola area, or 251-263-0486 in the Eastern Shore / Spanish Fort Area.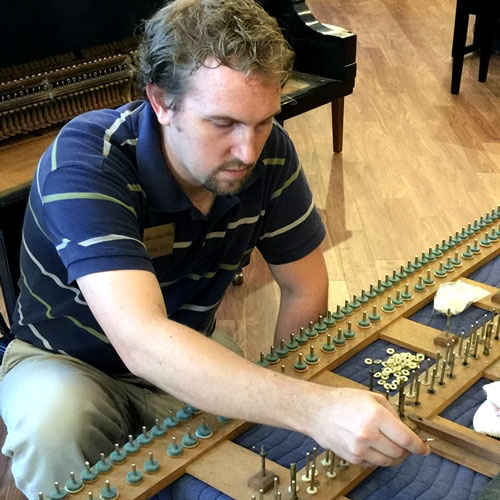 Nathan Witter
Nathan Witter is a Registered Piano Technician, RPT™ with the Piano Technicians Guild. Nathan has served for more than 15 years on church staff teaching and directing choirs and ensembles. He has been serving the greater Pensacola area for decades and is glad to provide references of his work.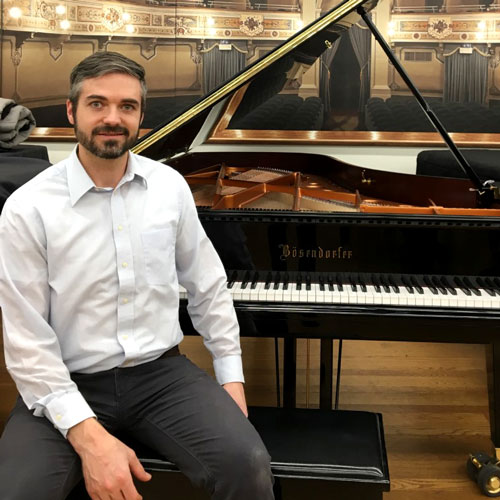 Eric Coplin
Eric Coplin is a second generation Piano Technician with more than 20 years of piano repair experience. He is a proud member of the Piano Technicians Guild and has been Yamaha trained in concert level tuning, regulation, and voicing.